Yom Hashoah Program – I Am Because of You
When:
Sunday, April 23, 2017 @ 10:30 am
2017-04-23T10:30:00-04:00
2017-04-23T11:00:00-04:00
Where:
Congregation B'nai Tikvah Multi-Purpose Room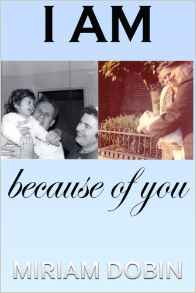 Join Sisterhood and Men's Club and the entire Congregation for a special event: Miriam Dobin, a local author will speak about her book: I Am Because of You.
An extraordinary story of a family's unbreakable will to survive the Holocaust and the unexpected miracle of a child which held them together in a new world.
Advance copies of the book are available at the Sisterhood Gift Shop or you can purchase online via Amazon. Miriam, will be selling books the day of the event too.