When:
Monday, January 8, 2018
all-day
2018-01-08T00:00:00-05:00
2018-01-09T00:00:00-05:00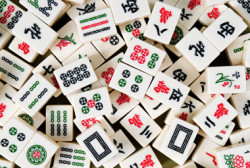 Time to Order Your Cards
Order your Mah Jongg League cards now for you and your friends and be ready to play with your new 2018 cards by April.  Orders will be only be accepted by Sisterhood until January 8, 2018.  Help Sisterhood have another successful Mah Jongg year of orders.  Checks should be made payable to B'nai Tikvah Sisterhood and MUST be sent to:
Fern Katronetsky
1280 NW 26th Lane
Delray Beach, FL  33445
Print this form and mail it in or you can complete the form below and mail your payment.
If you have any questions contact Fern Katronetsky 732-236-8526.