When:
Sunday, June 4, 2017 @ 10:00 am – 4:00 pm
2017-06-04T10:00:00-04:00
2017-06-04T16:00:00-04:00
Contact:
Meryl Harris
732-297-0696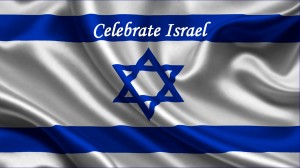 Join the Middlesex County buses for the Jewish Federation in the Heart of New Jersey Cluster, marching with Yashar LaChayal in support of Lone Soldiers. We will leave on Sunday, June 4 around 10:00 am and return around 4:00 pm. (Exact time still to be determined – buses will leave from EBJC and possibly CBT if numbers warrant.)
The cost is $18 per person ($54 family maximum – a Family is a group of adults and children who live in the same household). This includes a t-shirt, bus transportation, bus snacks, and tons of fun! If you wish to provide your own transportation, the cost for a t-shirt only is $10. Payment should be made with a check made out to EBJC. The Parade recommends marchers be in 4th grade or older. If children can walk 2 miles, they are welcome to join us!
REGISTRATION AND PAYMENT DEADLINE: MAY 12
You can sign up for the parade here.