Help Us Clean Up Route 1!
When:
Sunday, May 7, 2017 @ 9:00 am – 11:00 am
2017-05-07T09:00:00-04:00
2017-05-07T11:00:00-04:00
Where:
Congregation B'nai Tikvah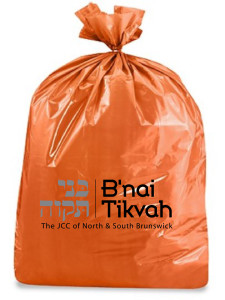 OUR COMMITMENT
As one way to demonstrate our commitment to our local community, we have agreed to do litter cleanup on a one-mile stretch of Route 1 (southbound side only) several times per year.
HOW IT WORKS
A group of volunteers will start at the corner of Route 1 and Henderson Road and walk north on the grassy area next to the road. We will pick up any trash that we see and deposit it in large garbage bags. When a bag fills up (or gets too heavy) we tie it up and leave it in place for later pickup by the Department of Transportation. We DON'T pick up anything heavy (like tires) or dangerous (like medical waste). Our mile ends at Thomas Street, where we will have cars pick us up.
SAFETY FIRST
All of us take safety seriously and there are parameters in place which everyone must follow. We will be provided with gloves and orange safety vests that everyone must wear. Absolutely no short pants are permitted, and long sleeves are strongly encouraged. PLEASE BRING WATER.. Volunteers must be 17 or older.
There will be a "Cleanup Crew Ahead" sign posted at the north end of our mile, and local police will be notified of our presence. Every volunteer must watch an 8-minute NJDOT training video before being allowed to participate. Lastly, we will have one designated "foreman" who will lead the group of volunteers and keep a watch out for oncoming traffic.
PLEASE JOIN US!
We will meet at the synagogue at 9:00 to watch the video (yes there will be bagels and coffee) and be on the job by 9:30 AM. We expect the cleanup to take 60-90 minutes. Won't you help us give back to our community by helping us keep it clean?
PLEASE LET THE OFFICE (732.0297.0696) KNOW YOU WILL BE THERE!