Family Shabbat Service and Dinner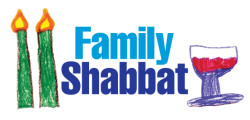 Every month, typically the 3rd Friday (December, 2016 and May, 2017 are exceptions) this family friendly dinner and service is offered to members and non-members of our community. This unique experience is geared towards children 2-7 with food to satisfy everyone.  Junior Congregation for children ages 8-12 will continue this year. This service will be led by Barry Safeer and held at the same time as the service for younger children in the Bet Midrash.
Click here to reserve your spot now: Family Shabbat Dinner Reservation.
Reservations must be received by the Wednesday prior to the Shabbat dinner and service.. Questions? Contact Bobbi Binder or call 732-690-4779.