The JCC Early Childhood Center:
The Learning You Want for Your Child,
The Care You Need for Your Child!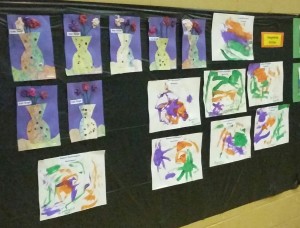 We offer:
Full-Day and half-day classes
Fun and educational specials for all ages – yoga and dance, sports, music, library, field trips.
Year-round care and extended hours provide complete child care and flexible schedules to fit your family's needs.
Bright, beautiful classrooms, a full-sized indoor gymnasium, and an extensive, shady outdoor playspace.
An experienced staff of certified teachers and assistant teachers.
Jewish traditions and values in a welcoming environment for children of all religions and backgrounds.
A true community of friends for your child and your family.
Our menu of full-day, half-day, early stay and late stay programs provides you with maximum flexibility for creating a schedule that meets your personal child care needs.
Schedule a tour or just drop in any day! We look forward to welcoming you to our amazing school!